Gaming
Lightspeed's new head of gaming wants to rethink investments in the vertical
January 20, 2023
Moritz Baier-Lentz,
Lightspeed Venture Partners
' new head of its gaming practice, stumbled upon a lucrative side hustle when he was growing up in rural Germany.
A former pro gamer, Baier-Lentz was ranked globally as the No. 1 player of
Blizzard
's dungeon-crawling expedition game "Diablo II" in 2003 and 2004. He noticed that a market was blooming for the sale of virtual in-game assets like swords and enchanted rings, so he cashed in.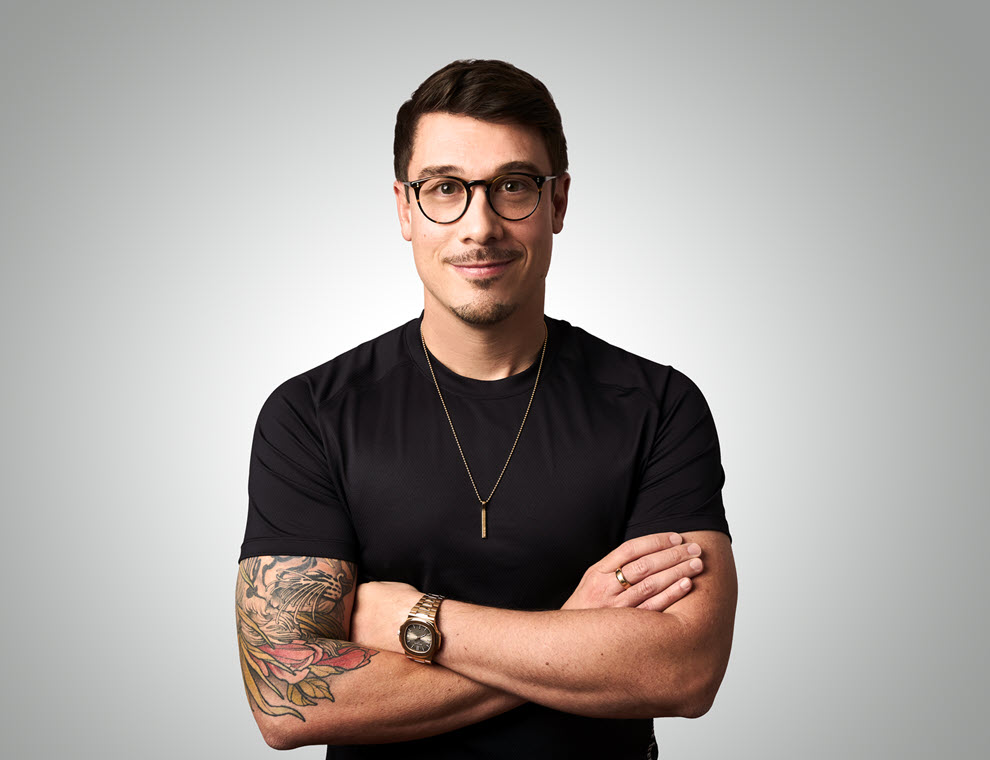 "I made good money with it as a teenager," Baier-Lentz said from his home in Los Angeles.
In the early years of the dot-com boom, he said, digital assets were already being traded, long before NFTs and dreams of monetizing them would inspire venture capitalists. Such assets changed hands using primitive
eBay
accounts, operating on an unorganized network that required delicate coordination—and trust. "This was my world and reality," he said.
Baier-Lentz's success in gaming, along with trading in digital assets, helped pay his way through business school at Stanford. And those early days of playing Diablo have carried forward into his work today.
As Baier-Lentz takes the helm of Lightspeed's gaming practice, his early gaming experiences will be foundational to how he and the 14 others on the team source deals.
"The most important thing from it was that people are willing to go to great lengths in terms of mechanics and friction if the one single most important thing has been done: you have a game that's really fun," he said.
Baier-Lentz is joining Lightspeed from
Bitkraft Ventures
, a gaming-focused firm where he led several big deals, including investments in
Lightforge Games
,
Horizon Blockchain Games
and
Inworld AI
. Earlier, he was an investment banker at
Goldman Sachs
, where he launched the firm's gaming practice and worked with clients like
Electronic Arts
,
Microsoft
, Activision and
Take-Two Interactive
. While at Goldman, Baier-Lentz also advised on
Dell
's record-setting $67 billion buyout of
EMC
.
At Lightspeed he'll invest in the future of video games and their development. While a lot of the buzz in gaming lately has focused on Web3 and blockchain integration, Baier-Lentz thinks a more obvious strategy has gotten lost in the hype.
"I look at Web3 game studios just like I look at other game studios," he said. "It's a game studio, so let's talk about game design and production. And then let's talk more about that. And then even more about that. And then maybe we can talk about whether or not you use blockchain or not."
"It's like number six or seven on my list, but not number one, it doesn't belong on the cover," he added.
Higher up on the list of what he looks for in his gaming investments is what expertise a studio has, its history of releasing games, and how commercially successful those games are.
Successful investment opportunities for him look like investing in the institutions that make the games, an inherent tension in the decentralized mantra of Web3. Baier-Lentz believes that without something to anchor players and their experiences, any kind of value created will be lost.
"Institutions build the game because they want players to have fun with it," he said. "They're coming from a good attempt, right?"
Besides game studios, Baier-Lentz is also looking to invest in the development platforms that underpin video games.
Epic Games
licenses out its Unreal Engine, a tool that designers at game studios use to build games for PC, console and mobile devices. Generative AI platforms similar to
OpenAI
's ChatGPT have the potential to create games that otherwise couldn't exist before, according to Baier-Lentz.
But while his eyes are on the future, Baier-Lentz is firmly grounded in his gaming past, which he believes helps guide his path forward. "People talk about games becoming social networks, yes, but they have been for two decades," he said. "I grew up like that, and for me, this is normal. Now it's everyone, so where does that take us in ten to twenty years? That's why I am excited about this."
Featured image of Diablo II courtesy of Blizzard
Join the more than 1.5 million industry professionals who get our daily newsletter!