Private Debt
Q&A: Churchill expects private debt to shine amid rate hikes, volatility
May 16, 2022
Major US stock indexes have fallen by double digits since the start of the year, pushed lower by a combination of increasing inflation, Federal Reserve rate increases, supply constraints and geopolitical disruptions such as the war in Ukraine.
PitchBook analysts say there's a 20% chance of a recession
in the next 18 months.
These dynamics, along with altering the Fed's monetary policy approach, are producing a decline in valuations among VC-backed companies and changing the calculations around leverage and valuations in buyout deals.
Against this background, we spoke with Randy Schwimmer, the co-head of senior lending at
Churchill Asset Management
, Nuveen's $37 billion private capital arm. His team provides senior lending to private equity backed middle-market companies.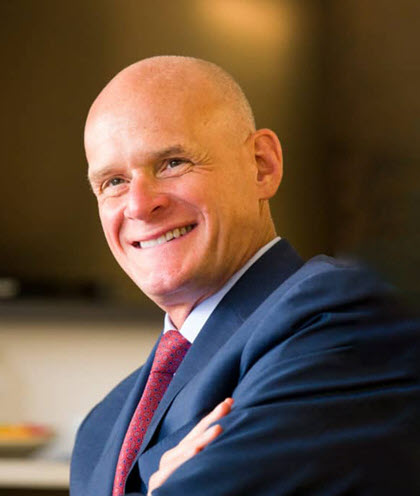 Schwimmer shared his outlook for economic conditions and how he expects private debt to perform during the ongoing turmoil in the financial markets. He also described how he learned to live with inflation fears and benefit from them.
PitchBook: The Fed increased its benchmark interest rate in early May, as the latest step to fight against a 40-year high in inflation. However, stock markets tumbled in the following days. What is the market concerned about?
Schwimmer:
We were expecting 2022 to be a year that was calmer than 2021. We thought the market had priced in rate hikes for the expectation that the Fed funds rate will rise to about 3% by the end of 2022. And the markets believe that the Fed will achieve a soft landing that hopefully will not result in a recession, as the Fed seems to be committed to a measured, albeit potentially accelerated, pace. Then the Ukraine war shifted [the market] into a new higher gear of volatility, along with a higher level of concern about certain inflation metrics, in particular food and energy prices, which led to concerns about the pace of inflation globally.
The concern of the markets now is can the Fed catch up? Or will they have to race to catch up, which means they might tip this whole thing into a recession—which is what you saw [with the stock market decline] last week. What changed and led to the tumble on Friday?
Now the conversation about a potential recession—which I think is still a minority view—has tipped investor sentiment to be more pessimistic than deserved.
We're in a period of uncertainty, even though consumers continue to spend and there seems to be some real momentum to the economy. We're seeing this short-term volatility, which is obviously somewhat concerning.
PitchBook: Looking ahead, how will private credit as an asset class fare into the year amid uncertainty about the broader economic backdrop?
Schwimmer:
What's interesting about private capital is that this period, amid rising rates and increased volatility, is when we normally shine. The normal diverse portfolio that's based on a mix of public equities and fixed income is increasingly including an alternatives bucket—not just private credit, but also real estate, private equity, agriculture, infrastructure and all the other assets that are less correlated to liquid assets trading on headline risk.
Most investors have been thinking about alternative assets for a decade, more intensely over the last couple of years, especially following the emergence of the COVID pandemic. Now, with the Ukraine war-triggered volatility, investors are concluding that alternatives are a good place to be, because they will get yields that are relatively higher than liquid assets, with lower volatility and less correlation to headline risk.
Today's question is if we are expecting a potential recession down the road, and much higher interest rates and inflation, does that change people's minds about private credit? We have done a survey of 62 institutional investors, which shows that LPs increased their appetite for both private debt and private capital as a result of what has been going on.
The 10-year US Treasury yield is around 3%, and the Fed funds rate is 1%, which will continue to go up. Now we have a case to be made that private credit is going to generate a relatively higher yield, even with the risk-free rate [10-year US Treasury yield] being at up to 3% by the end of next year. Unlevered, all-in senior debt yields in direct lending are about 6% to 7% right now. If SOFR, which is just over 1% (and is steadily replacing LIBOR as the direct lending benchmark), goes to 3%, that's significant additional yield, even if spreads compress over time.
PitchBook: Are you concerned about a potential recession down the road? How should private debt investors be prepared for that?
Schwimmer:
We are not afraid of a recession. In fact, recessions have been beneficial to private debt, because they tend to push back some of the borrower-friendly terms that may not benefit investors. For example, covenant-light in the middle market, which is in our view not the best idea for this traditional middle market of companies with less than $50 million in EBITDA. Middle market is unlike the broadly syndicated loan market or high-yield bond market—where issuers are rated, and a liquid secondary market exists to allow managers to trade out at the first sign of trouble. Middle-market loans don't trade. Managers "own" the position, so covenants play a crucial "early warning" signal if performance deteriorates. A recession might clear those riskier [from an investor's point of view] structures out of the way.
It's also true historically that financing terms swing in favor of the direct lender during times of financial stress. Spreads go up, leverage comes down, structures tighten. The other thing a recession might do is [create an environment in which] only the direct lenders with strong portfolio performance and significant capital to deploy are going to be active, which is what we saw in 1Q 2020. In the early summer of 2020, Churchill was out lending without a lot of competition. I think all those things could happen again if a recession occurs.
In our view, a recession, which might be on the horizon next year or whenever, will probably be mild because the Fed has a very dovish response to illiquidity. If there is a recession, it will be short-lived. The Fed tends to flood the market with plenty of cash and we think they would do that again.
We are also less concerned about higher interest expenses for borrowing companies. For one thing, we include the forward yield curve in all our projected debt service models. Also, a 3% SOFR level is well below the 5.5% LIBOR reached in 2007. Finally, the companies we finance have high free-cash flow characteristics allowing them plenty of cushion for incremental fixed charges. If there is not a satisfactory cushion, we will pass on the deal.
But I do believe that with companies that are on the bubble, that don't have free cash flows, that are in less defensive, more consumer-facing sectors such as retail, high-end brands, housing, and now food, and businesses that are not market leaders, you will see some stress on interest, expense coverage and fixed charges.
Featured image by erhui1979/Getty Images
An earlier version of this article misstated Churchill Asset Management's assets under management. The private credit investor manages $37 billion in assets.